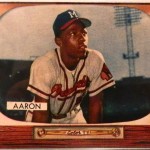 Realistically my plan had been to try and combine this site into many of my interests. The initial idea was to start this off with chronicling the 2011 Toronto Argonaut season, which I did for several weeks, but as the old post will attest, that was both an exercise in futility and frustration.
While this year's team is obviously much better (as of this post they have made the playoffs and will face off against the Edmonton Eskimos), I've been mostly a peripheral viewer. Work and life kept me busy and I have only made a handful of games with my season tickets. I will however definitely put something together for the Grey Cup regardless of who is in it, since the key benefit to renewing my season tickets this year was direct access to 2012 Grey Cup tickets. That should be interesting as I love championship games and it will be my last official game as a season ticket holder in the CFL.
That in itself is a different story which I will address on that post, but in the meantime the above image represents the first move at following through on my plan. The card is a 1955 Bowman Hank Aaron and vintage trading cards as my wantlist page here attests are one of my main hobbies. As such I will start including some posts here on some acquisitions as they come along and also keep a running tally going on my progress towards completing a 1948 – 1979 Topps and Bowman run of regular cards.
So to keep this post short for now, here is the first running tally:
Total Cards Needed: 17871
Total Cards In Hand: 5665
Percentage Complete: 31.70%
There should be more posts forthcoming now that the office is coming together nicely.